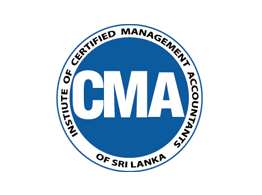 Executive Level I is the first phase of the journey in Chartered Accountancy. Preliminary insights on how to become a Chartered Accountant and key knowledge on the field will be made well-aware to the students enabling them to adjust their course to win big at their earliest. This provides the fundamentals of accounting and connects the skills and professional values needed to mould a Business Accountant. Once completing this level, eligible go to next level of study.
JMC is the best place for the career journey of accounting studies. JMC has proven its success with highest number of pass rates and prize winners in CMA Strategic Level.
SL1 - Strategic Management Accounting (SMA)

SL2 - Financial Strategy and Valuations (FSV)

SL3 - Business Strategy and Risk Management (BSR)

SL4 - Corporate Governance, Control Strategy and Ethics (GCE)
Please call our course coordinator for additional details.
Head, Faculty of Professional Studies