Academic Studies division of JMC provides your child the opportunity to join the best International School in Sri Lanka which teaches the local syllabus in English medium linked with core-curricular and extra-curricular exposure with proven results of producing 9 A's at GCE Ordinary Level and 3 A's at GCE Advanced Level. Saturday School, a special English medium school was introduced to improve both language and subject knowledge of children and School of Graduate Studies paves the path for the students to obtain a Degree from prestigious Universities affiliated with JMC.
JMC College International
In 1998, we established our international school, JMC College International with the sole objective of giving Education for the Next Generation. Since then, the school has gradually grown to the outstanding institution today, becoming the single largest international school network in the country. National curriculum published by the Department of Education of Sri Lanka is taught here in English medium by our well qualified and experienced panel of teachers under the guidance of a veteran principal. Extending the limits of education, JMCians have achieved the best in extra-curricular activities including sports and aesthetic activities.
Education for Future Success
Estd. 1990
English is the bridge to a successful future. Our innovation portfolio was armed with our Saturday English Medium School owing to an idea of our Chairman Mr. J. M. U. B. Jayasekera. Students of government and other international schools gather to JMC Saturday School from 8.00 a.m. to 3.00 p.m. and revisit their Sinhala medium learning process in English. With this we have been able to give them the opportunity to sharpen their knowledge, expanding their own boundaries. Our staff is always there to help the students, giving them the individual attention they need.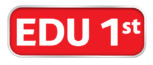 Knowledge is Power
Estd. 1990
The administration of the professional and academic sector is usually done by a highly qualified panel of executives. However, the final decision making authority remains with the Managing Director. Professional courses of study are designed and conducted by upper management while the academic education is planned and carried out under the supervision of an academic board appointed by the Managing Director. The preparation of curriculum, selection of pupils' text books and conducting of term test are the major responsibilities of this board.
School of Graduate Studies
Holding a bachelor's degree or a first degree has now become a key qualifier to climb up the ladder of today's job market. A host of benefits always await degree holders, adding value to their skills portfolio. Our School of Graduate Studies was established to achieve the goal of guiding Sri Lankan students to win the globe through affiliations with foreign universities. We are certain that these affiliations will result in higher yields in their knowledge gaining processes as we have crafted these affiliations to give the best possible educations to our undergraduates.