As we are serving nation-wise paying special attention to student's 3H concept namely Head, Hand and Heart. Head refers to the Education, Hand refers to Talents and Heart refers to Attitudes.
We have created opportunities for our students to follow the Government Curriculum as it enables our students to enter in to the Local Universities. Beyond the conventional learning practices used in other National and International schools, we have introduced modern education methodologies and new technology for the students to cope up with dynamic world without diverting their minds from Sri Lankan National Education Policies and Government Regulations. Accordingly, we have given prominence to the curriculum-oriented activities and extra-curricular activities that enable our students to accomplish as versatile personalities with positive attitudes.
JMC College International is a network which has been expanded to 20 branches covering 12 Districts of the country. Our network continues to win the confidence and reliability of parents, students and all stakeholders including the Government. We ensure your child receive the best quality education and English-speaking exposure, be well disciplined, secured from all external disturbances, be intellectually and spiritually refined with the acquisition of sports and aesthetic talent.  All these aspects are being well planned by the Board of directors and being executed at branch level under the leadership of branch Principals and teachers monitored by the Academic Board. Our expertise in the field of education is the key factor of our excellence, sustainability and the fruitful existence of nearly five decades as an unbeaten International Schools Network.
JMC College International network is the best International Schools network in entire Sri Lanka which provides a quality education for a reasonable fee. Admit your child and experience the difference.
We believe the Education Management to be the utmost importance among all. The primary responsibility of Education Management has been given to the Academic Board consisting of experienced and qualified experts in the education field including the Education Directors and Education Doctorates. The Academic Board is responsible for the appointment of academic staff, curriculum development, study text preparation, term test management, school inspection, organizing the inter JMC Colleges competitions, training and development of the academic staff etc.
The academic staff of JMC is made up of 500 staff members comprising Graduates, Education Diploma Holders, other locally and Internationally trained teachers and retired Government teachers. JMC recruits the qualified and experienced teachers after a rigorous process of interviewing. Further, the training and development unit under the supervision of the Academic Board upgrades the knowledge, skills, and attitudes of the teachers on a regular basis.
JMC has a blended curriculum which uses the government syllabus in English medium based on the 07 competencies developed by the National Institute for Education together with methodologies and study texts available only in JMC.
The school education is divided into four stages namely Pre-School, Primary, Secondary and Upper School. Pre-School covers Play Group to Upper Kindergarten, Primary is from Grade 1 to Grade 5, Secondary from Grade 6 to Grade 11 and Upper Classes from Grade 12 upwards.
Pre-School is divided in to three stages namely Play Group, Lower Kindergarten, and Upper Kindergarten. We provide activity-based child-centered education recommended by the Government. The main activities include dancing, handwork, singing, play house activities, art and coloring etc. The students find it enjoyable to learn at our Pre-Schools. The end objective is to develop students to be suitable to Grade 01. Our pre-schools are registered in the Early Childhood Development units attached to the relevant urban councils. This ensures the quality education we provide as required under national education goals.
The subjects taught in Primary school include Sinhala, Tamil, English, Dancing, Singing, Environmental Studies, Information Technology, Science, Mathematics, Buddhism, Hinduism, Catholicism and Christianity etc. It's a known and proven fact that the standard in the primary section of JMC is highly standardized compared to any of the national schools or other international schools. This fact is highly regarded and our students are being provided with a solid foundation for them to prosper in their higher education. Due to this reason JMC is regarded as a prestigious school among all.
The subjects taught in Secondary school include Sinhala, Tamil, English, Dancing, Singing, Information Technology, Science, Mathematics, Health Science, Geography, Civics, Citizenship Education, Buddhism, Hinduism, Catholicism and Christianity etc. The quality education continues in the secondary education level and we have been able to produce 9 A's results for Ordinary Levels continuously over the past years and itself is a symbol of our success.
Upper school include the streams of Commerce, Art, Technology, Mathematics, Science and Languages. The results we produced at Advanced Level examinations have been impressive. We were able to produce 3 A passes and our have students joined the local and foreign universities for their higher education.
Seven Competencies Model developed by National Institute of Education (NIE) include basic competencies expected to develop in students through education.
Competencies in Communication
Competencies in communication are based on four subsets namely Literacy, Numeracy, Graphics and IT proficiency.
Literacy: Listen attentively, speak clearly, read for meaning, write accurately and lucidly and communicate ideas effectively.
Numeracy: Use numbers for things, space and time, count, calculate and measure systematically.
Graphics: Make sense of line and form, express and record details, instructions and ideas with line form and colour.
IT proficiency: Computer literacy and the use of information and communication technologies (ICT) in learning, in the work environment and in personal life.
Competencies relating to Personality Development
Generic skills such as creativity, divergent thinking, Initiative, Decision making, Problem solving, Critical and analytical thinking, team work, inter–personal relations and Discovering and exploring
Values such as integrity, tolerance and respect for human dignity
Emotional intelligence.
Competencies relating to the Environment
These competencies relate to the environment: social, biological and physical environment.
Social Environment – Awareness of the national heritage, sensitivity and skills linked to being members of a plural society, concern for distributive justice, social relationships, personal conduct, general and legal conventions, rights, responsibilities, duties and obligations.
Biological Environment – Awareness, sensitivity and skills linked to the living world, people and the ecosystem, the trees, forests, seas, water, air and life – plant, animal and human life.
Physical Environment – Awareness, sensitivity and skills linked to space, energy, fuels, matter, materials and their links with human living, food, clothing, shelter, health, comfort, respiration, sleep, relaxation, rest, wastes and excretion.
Competencies relating to preparation for the World of Work
Employment related skills to maximize their potential and to enhance their capacity
To contribute to economic development
To discover their vocational interests and aptitudes
To choose a job that suits their abilities, and
To engage in a rewarding and sustainable livelihood
Competencies in relation to Religion and Ethics
Assimilating and internalizing values, so that individuals may function in a manner consistent with the ethical, moral and religious modes of conduct in everyday living, selecting that which is most appropriate.
Competencies in Play and the Use of Leisure
Emotions of Pleasure, Joy, and such human experiences as expressed through aesthetics, literature, play, sports and athletics, leisure pursuits and other creative modes of living.
Competencies relating to 'learning to learn'
Empowering individuals to learn independently and to be sensitive and successful in responding to and managing change through a transformative process, in a rapidly changing, complex and interdependent world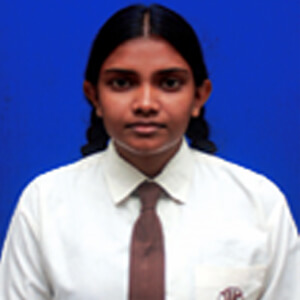 Results: 4 As
Index No: 4764706
I express with great pleasure that the spearhead behind my achievement is JMC College International which paved the way to successfully get through the G.C.E. A/L Examination. We were taught by good teachers who were well-qualified in both academic and professional education, under the supervision of well-experienced and qualified Principal and Management.
Our dedicated teachers gave us individual attention and they taught us how to be sensitive to the dynamic business world and also to analyze those changes with the aid of recent case studies. They gave us a behind-the-scene support to explore the world on our own. I firmly believe that it helped me to provide good answers at the Examination. We learnt how to handle extra-curricular activities. Time to time the Principal and the Management evaluated the progress of students individually and they provided us all facilities which created a student-friendly environment. Proud to be a JMCian!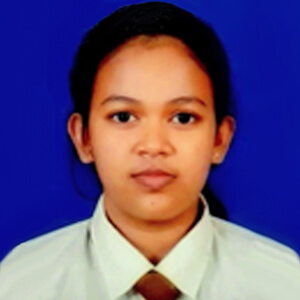 Results: 9 As
Index No: 70776806
I take this opportunity to thank all my wonderful teachers and all who guided me towards success. I give my thanks to God, who kept me in JMC College International Negombo branch, which made the way towards my dream. The hard work of my teachers, the encouragement and appreciation of the school pushed me towards my goals. It would take my whole life time paying gratitude to my teachers, their dedication, love and support never faded away. There are also some special heroes among my teachers who helped me through ups and downs.
My school paved the way to understand myself. Not only in studies, but also the diverse extra-curricular activities helped us understand and develop our hidden skills and abilities. It helped me to develop leadership qualities, different skills and made me know who I am.
Once again, I thank all my teachers, our Principal madam; for she's the pillar of strength and success to our school, and all the staff. Always proud to be a JMCian.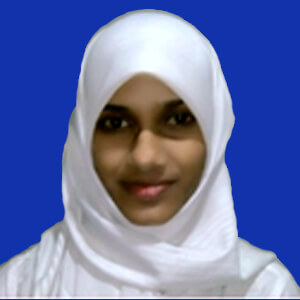 Rank: 21st – Kegalle District
Index No: 2453606
I'm Mohomed Azhar Fathima Akeela is glad to inform that I have scored the rank 21 in the Kegalle district by sitting for the Advanced Level exam. My heartiest gratitude towards the Principal, Manager and the staff of JMC College International Kegalle for their encouragement towards my success to fly high with colours. I would also bestow my thanks to my beloved parents who joined me to this school, where I got a new ray of hope in my life. Whereas once again I would like to thank the whole JMC College Network for your fullest cooperation of my victory which I wouldn't achieve without your support.